Heavy Sprinttrack Custom-made
The possibilities are endless
Go Crazy! A track that is fully machine-made in accordance with your design specifications.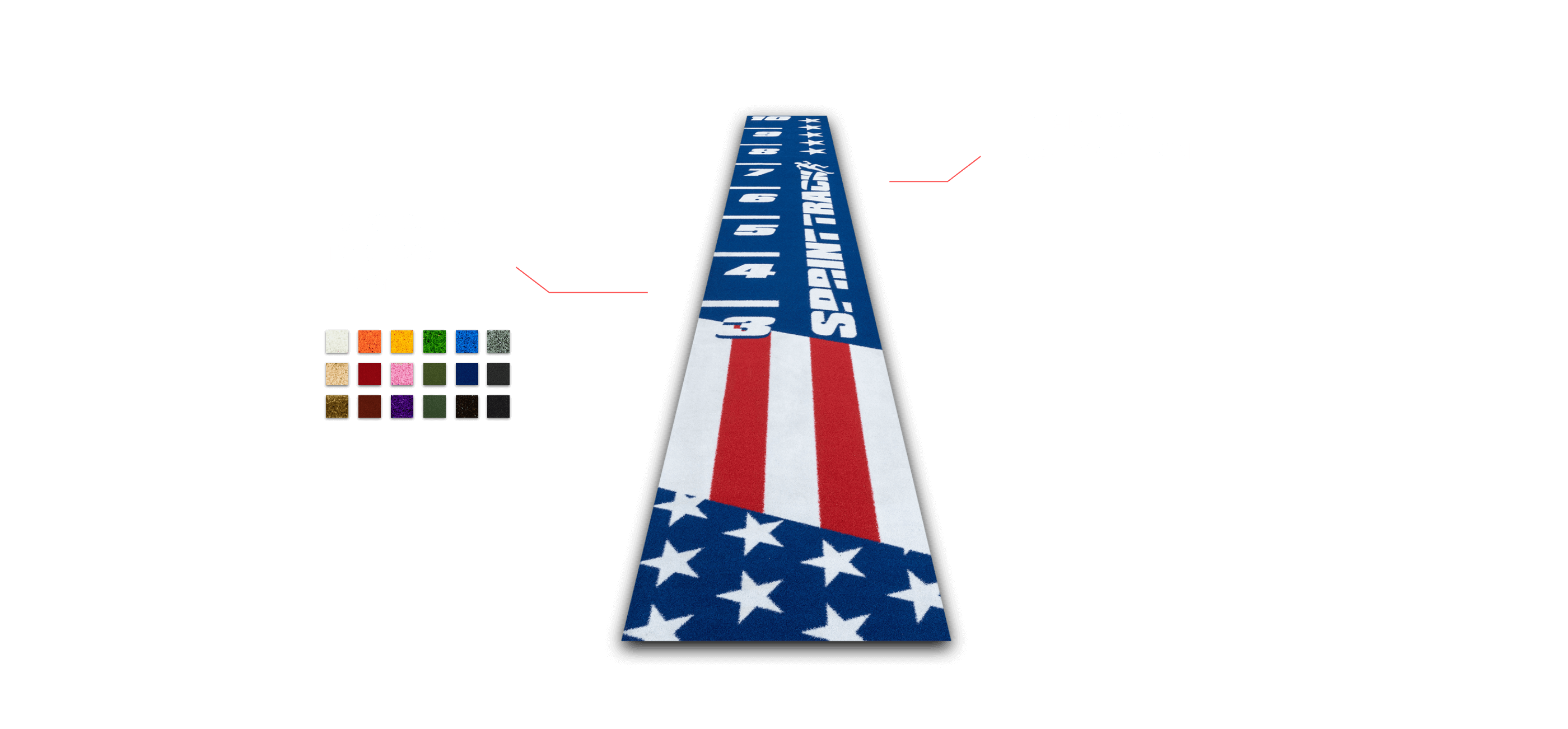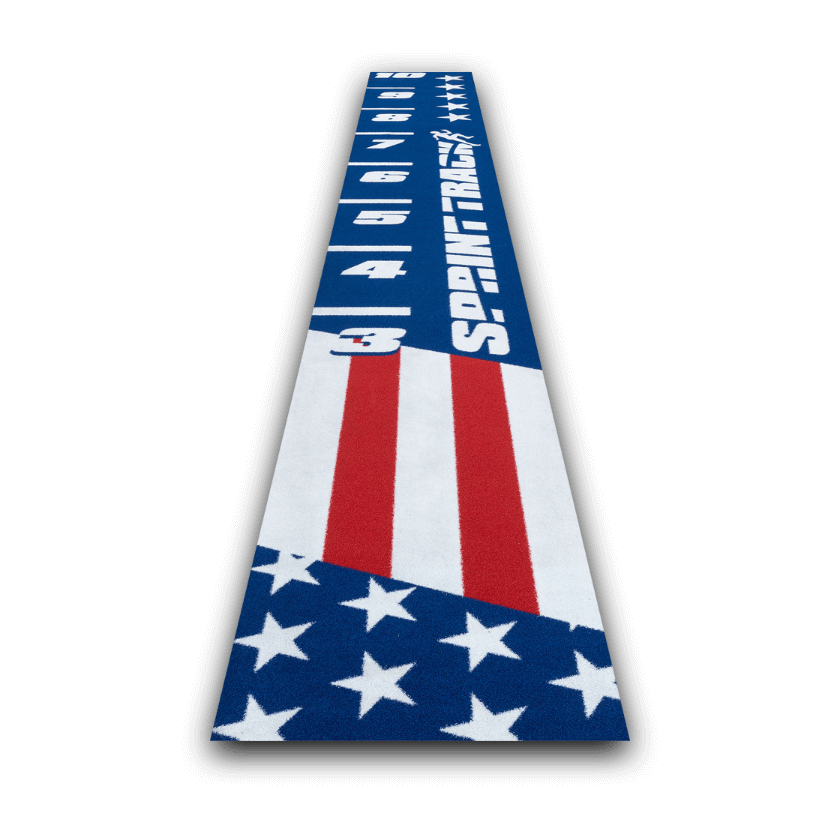 Like to see your own design on your sports floor? Then the custom-made variant is an outstanding option! Our custom-made variant is produced according to your needs. Based on the use of no fewer than 18 colours, we can produce the Sprinttrack according to your own, exact design! We can make the track correspond to your house style & interior as well as to the exercises you wish to do on it. It is also possible to process this custom-made track into our standard variants.
This heaviest variant of artificial turf has been thoroughly tested to handle intensive use for a whole range of athletic applications. The combination of short fiber and high density of the mat ensures that it is wear-resistant and durable which means it functions perfectly as a long-lasting sports floor.
Choice of 18 different colours!
Make sure the floor is clean
1
Roll out the track, make sure it's 100% flat
2
Lay it for 24 hours, use weights if needed
3
Roll out the double sided tape and peel of the cover layer!
4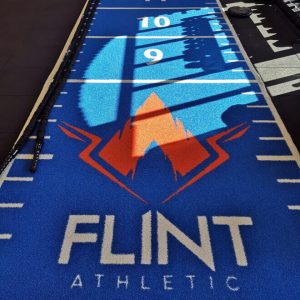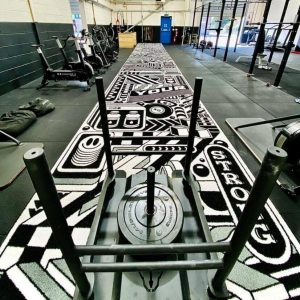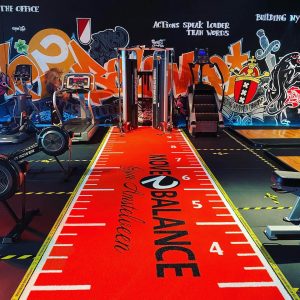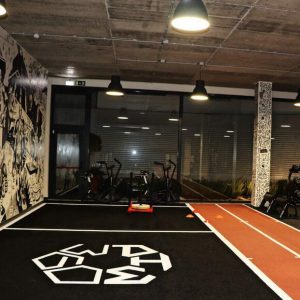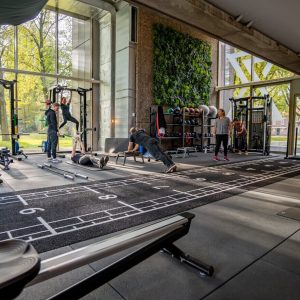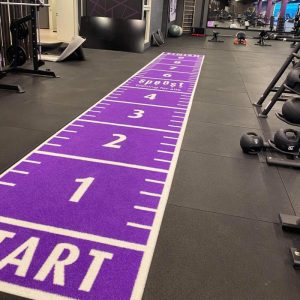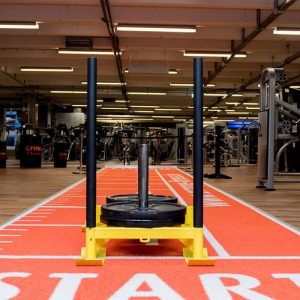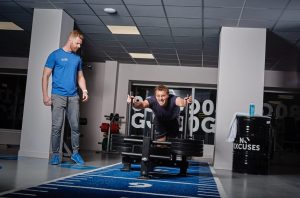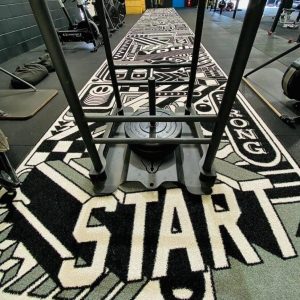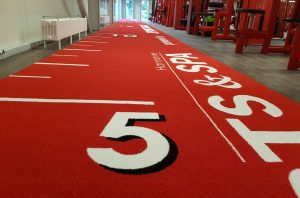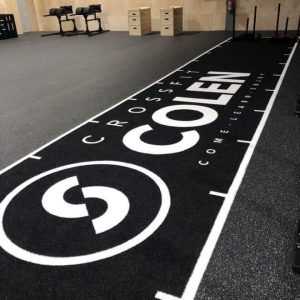 /
Ready to create your own?
Tell us your ideas, we are happy to help!