Sprinttracks is a Dutch manufacturer of artificial turf for the fitness industry that focuses on the heaviest quality artificial turf intended for intensive use. It is our mission to create a sustainable eye-catcher as an athletic floor that you will enjoy for years to come. At our design and production location in Lelystad, we produce customised artificial turf according to the needs of our clients. This includes many different options ranging from tracks without lines to fully customised floors.
We are expanding our network with new Sprinttracks dealers every day all over the world in order to give an ever-increasing number of gyms the upgrade they deserve!
I have chosen the colours for my Sprinttrack myself. A beautiful eye-catcher that matches perfectly!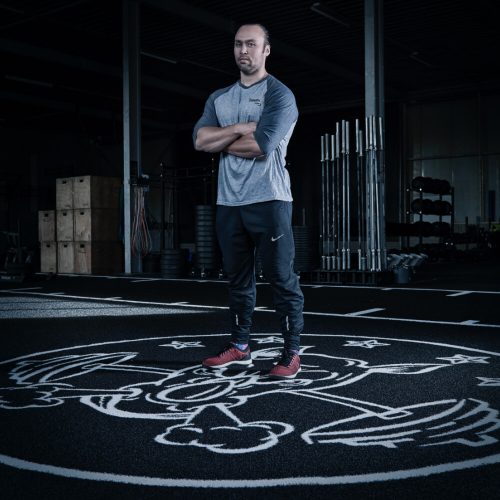 You design it, we make it! Every room requires a different floor. To ensure the optimal design of every floor, every Sprinttracks floor can be produced in any width and length.
For every option that we offer there are range of colours available that can be combined however you like. This means that every Sprinttracks floor will perfectly match the rest of the room and the desired house style you had in mind.
In addition to the functional elements, adding your own logo is a very popular feature these days. Adding your own logo is great a eye-catcher!
Heaviest Sustainable Quality
The heaviest quality artificial turf! When you choose Sprinttracks, you choose sustainable quality. After expansive testing and innovation, we have found the perfect product composition that is ideal to function as a Sprinttrack.
When you choose regular decorative turf or a short-pile, multi-sport artificial turf with low fibre density, you will quickly see the first wear and tear with intensive use. The combination of short fibre and the high density of the fibres ensures that our tracks are wear-resistant and durable which means it functions perfectly as a long-lasting sports floor. Without any worries whatsoever, you can intensely use these mats on a daily basis for a whole range of fitness activities.
With our heavy Sprinttracks, you can be sure you are "always on the right track".
Our products come supplied with double-sided tape and a corresponding installation manual to ensure easy installation!
Applying this tape to the sub-floor is necessary to ensure the track does not shift when in use. Also, when compared to gluing to the sub-floor, this tape is easy to remove without damaging the sub-floor.
Check out our installation manual here to see how easy installation is!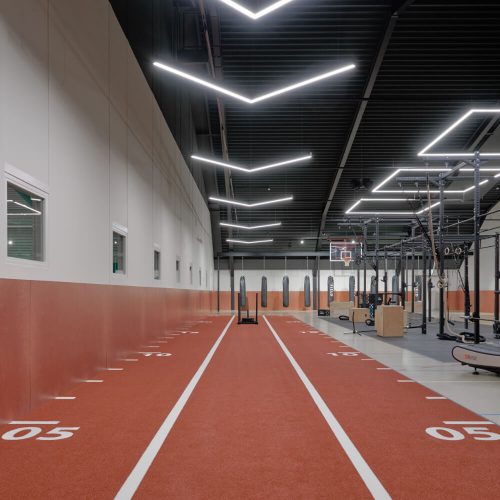 Make sure the floor is clean
1
Roll out the track, make sure it's 100% flat
2
Lay it for 24 hours, use weights if needed
3
Roll out the double sided tape and peel of the cover layer!
4
Choosing for Sprinttracks means you choose for quality. Installing is easy!