Heavy Sprinttrack Numbered
Fully customisable
A heavy artificial turf variant where you can choose your own colour.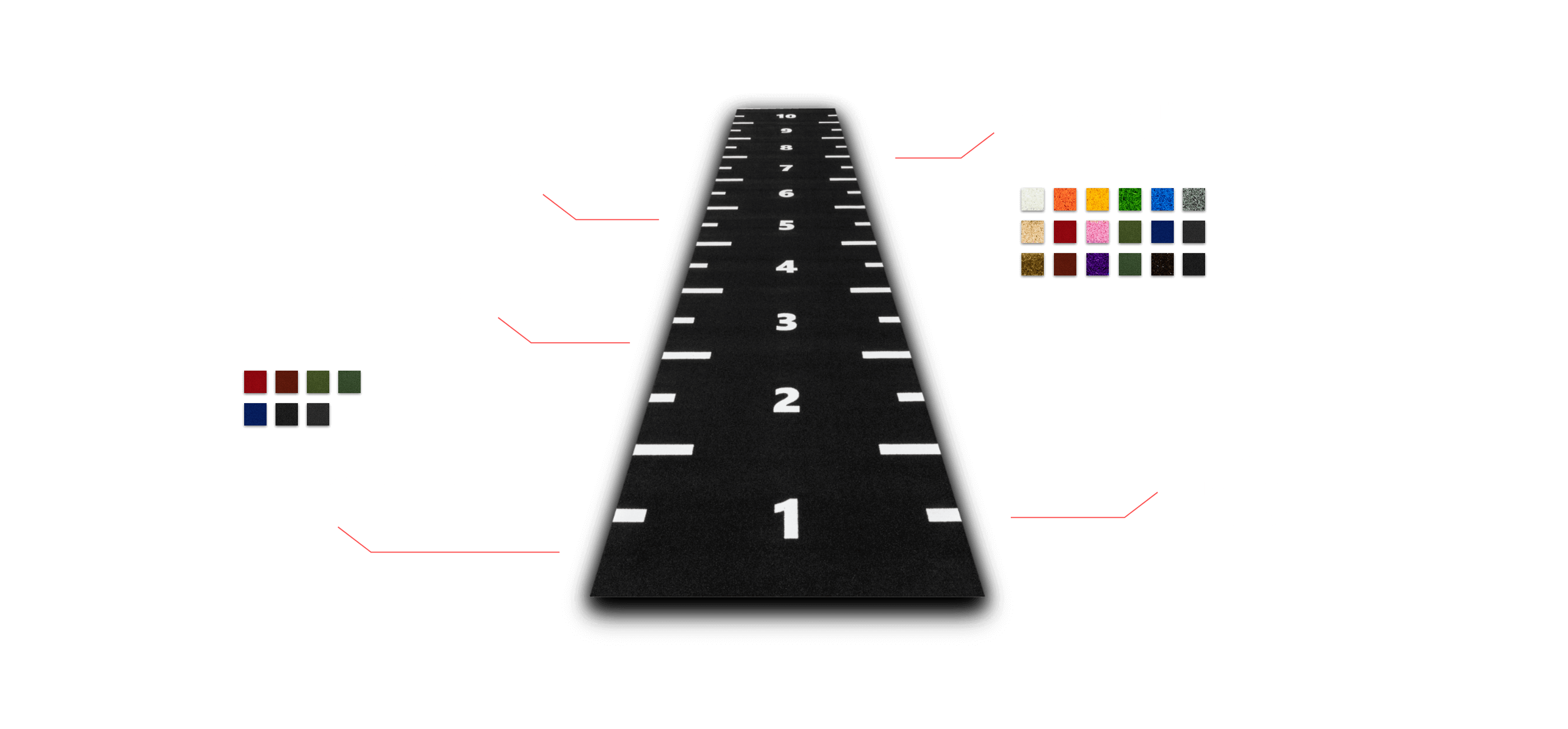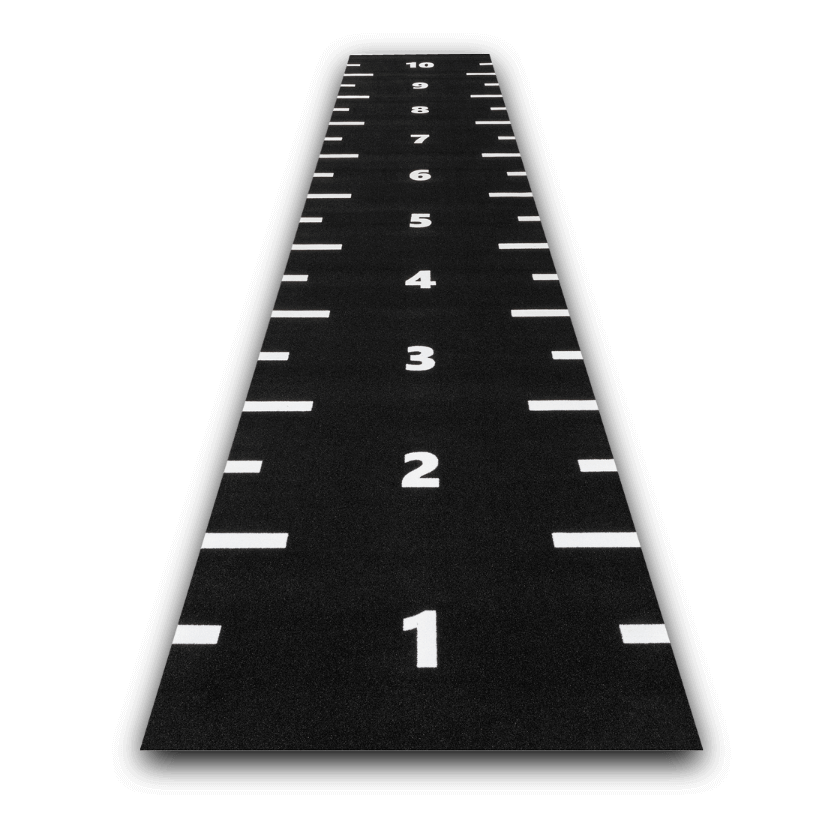 Choice of 7 different colours







/







With this Sprinttrack featuring lines and numbers you can set and measure new goals. You can choose you own colour composition for this track so that the track compliments the rest of the room and the desired house style you have in mind. In addition to the 7 basic colours, you also have text and line options with a colour pallet of no fewer than 18 colours to choose from. See our design tool for creating your customised Sprinttrack! Like to add your logo to this track? Feel free to ask!
This heaviest variant of artificial turf has been thoroughly tested to handle intensive use for a whole range of athletic applications. The combination of short fiber and high density of the mat ensures that it is wear-resistant and durable which means it functions perfectly as a long-lasting sports floor.
Customize your SPRINTTRACK
Choose your colours for the lines, stripes and the Start & Finish text!
Make sure the floor is clean
1
Roll out the track, make sure it's 100% flat
2
Lay it for 24 hours, use weights if needed
3
Roll out the double sided tape and peel of the cover layer!
4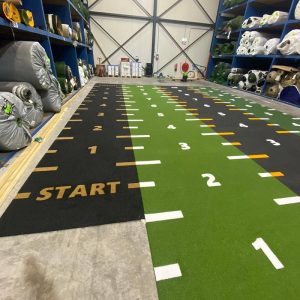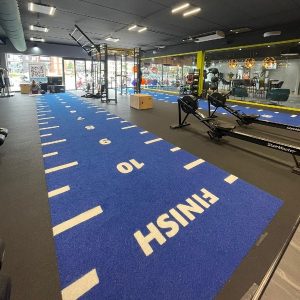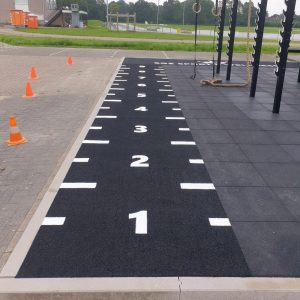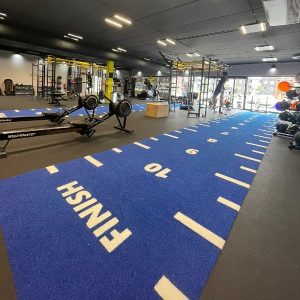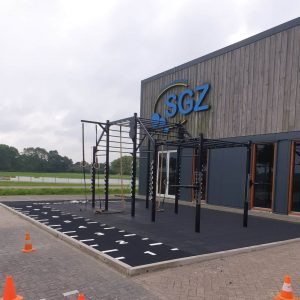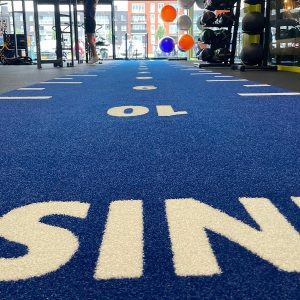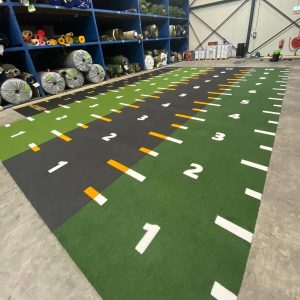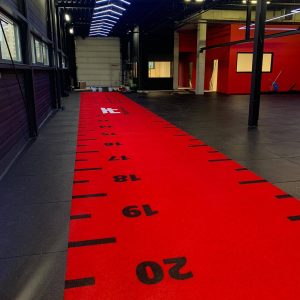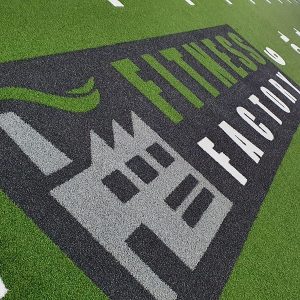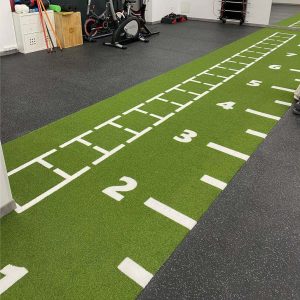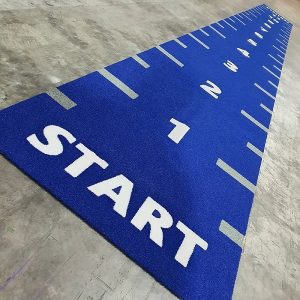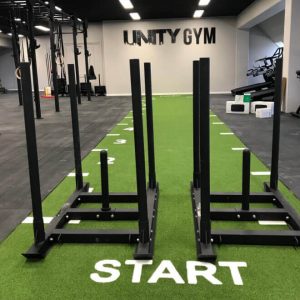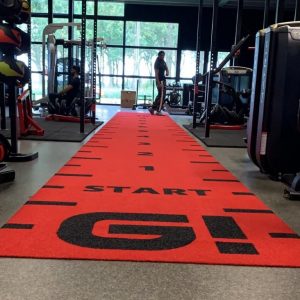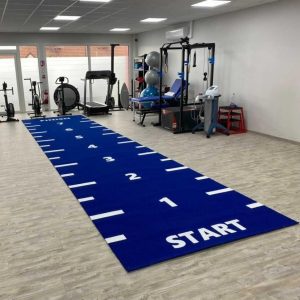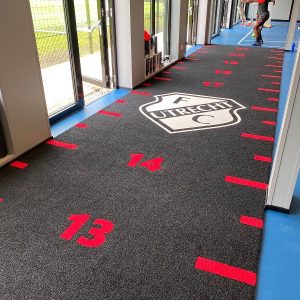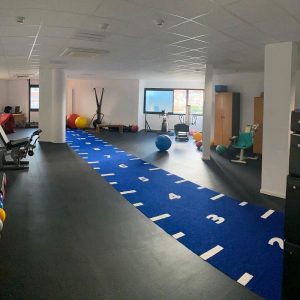 /